Juno, written by Diablo Cody, sees a teenage girl fall pregnant and decide to give the baby up for adoption rather than have an abortion. With the support of her friends and family, she navigates the challenges of pregnancy and the impending knowledge that she will be giving up her child.
The film quickly became a cult classic and it's easy to see why. With a witty script, brilliant music and a plot that remained light and adorable whilst not overlooking the repercussions of teenage pregnancy, Juno was a fun and sweet delight with a quirky mix of comedy and sincerity.
The fantastic cast includes Ellen Page, Allison Janney, Michael Cera and J. K. Simmons.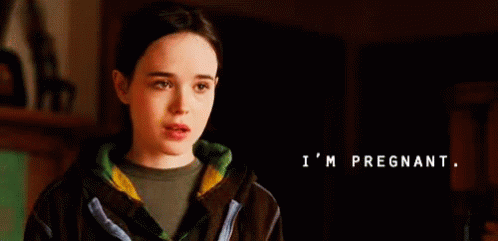 4*
See also: the brilliant 'Tallulah' (which can be found on Netflix). Tallulah reunites actresses Ellen Page and Allison Janney and is written and directed by Sian Heder.